Ohio Wesleyan University - Edwards Gymnasium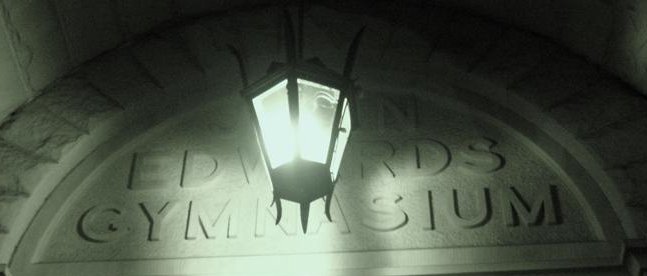 On 6-30-07, COPS investigated the Edwards Gymnasium, at Ohio Wesleyan University. It has been stated from many students, and staff that the gym is haunted, as well as the apartment, and attic that are on the top level. There is also a story that back in the 1950's, a jealous basketball player, pushed a teammate out of a four story window, killing him instantly. We had a few un-explained occurances happen as well. In the gym area, Gena had her hair pulled, and Chris, and Sam both got cell phone messages from a restricted number, at the same time, which left the same exact voicemail, what sounded to be like a garbled voice with wind in the background.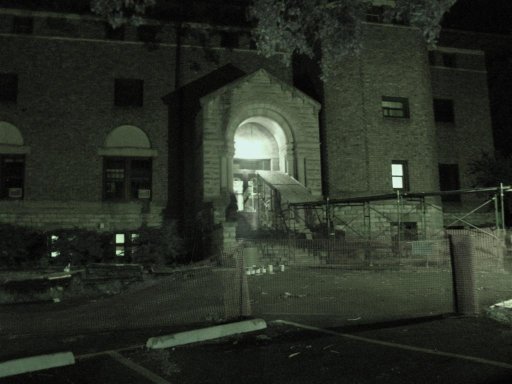 Although we only spent a short time in this building, we feel that this building needs a more in-depth look, based on physical experiences, and a few EVP's that we picked up. A return trip is being planned for the near future. Below are the EVP's we captured, along with photographs we took.
EVP Recordings
Want to play? Gena captured this recording, after hearing a series of knocks on one of the doors in the gymnasium.
Play Same recording as above, just cut and filtered a bit.
For more Edwards Gym Photos, Click Here.
Please note that the "orbs" you will see in some of the photos are not "spirit orbs". They are simple dust particles.