Haydenville Tunnel - Haydenville, Ohio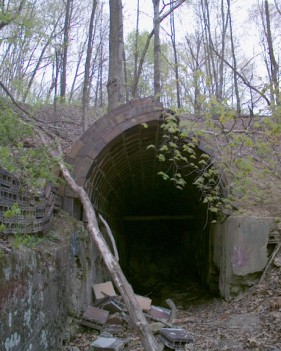 Known as Ohio's last company town, Haydenville is a small town that sets off of Rt. 33, a few miles south of Logan. Founded in 1852 by Peter Hayden, his wish was to run an iron smelting business and in 1856 a coal furnace was delivered. Many mines and tunnels were dug into the sides of hills to gain access to the rich iron ore, coal, and clay deep within. The Haydenville Tunnel was built over 100 years ago in order to transport clay from the mines a few miles away to Haydenville's brick plant more easily. The tunnel was abandoned in the 1950's and hasn't been used since. The tunnel extended well beyond where it ends today. The first 120 yards of the tunnel are made of brick tiles and form an archway. When this stretch comes to an end, the tunnel becomes square with brick tiles serving as the walls and spaced wooden planks and the natural rock make up the ceiling. This portion of the tunnel only extends 30 yards to the point where the tunnel had collapsed a few years ago.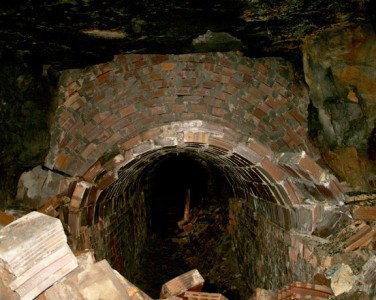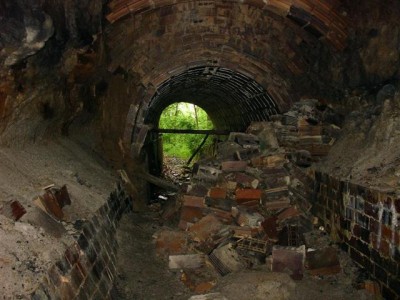 The tunnel's condition now, is very dilapidated, and dangerous. There is even a spot in the tunnel where there was an actual collapse. Some of the actual wooden ceiling support boards have given out as well.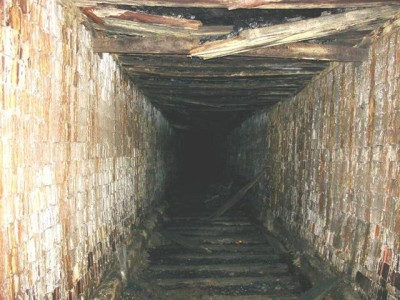 On three separate occasions, we visited the tunnel, to take photos, video, and EVP recordings. On two separate trips, two members reported being touched by an un-seen presence. After extensive audio review from our trips here, we've managed to capture some pretty amazing EVP recordings, as well as a possible apparition on photo.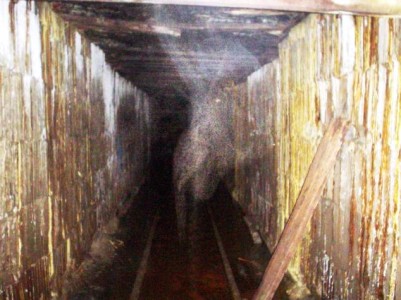 Here is the original shot by Randy. This was taken with a Sony Cybershot 3.2 mega-pixel camera. Below are some comparison photos done by Infinity Paranormal.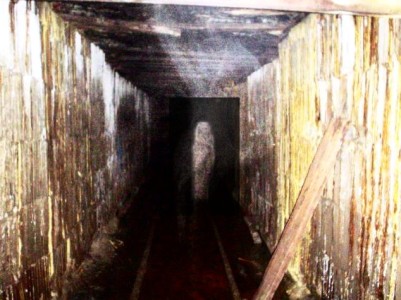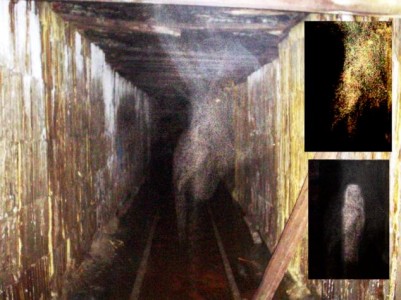 EVP Recordings